The Girls Dashboard

Dashboard application useful for showcasing CrossFit WOD results using data from Beyond The Whiteboard and powered by Dashing.io.
Setup / Install
1. Define the following environment variables:
BTWB_USERNAME
BTWB_PASSWORD
BTWB_BOX (1-example-crossfit)
The Girls Dashboard needs your login credentials in order to query BTWB information specific to your box.
2. Determine which Girls and Heros you want to highlight by editing the following YAML files: 3. Setup and Deploy to Heroku as instructed at
Example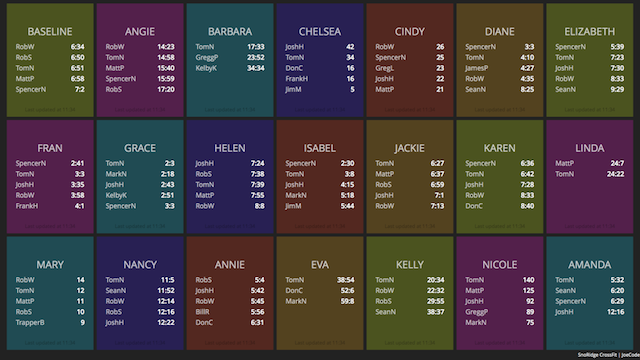 I built The Girls Dashboard for SnoRidge CrossFit. I've configured the dashboard to work best on a 1080p LCD display. Enjoy.
Technology